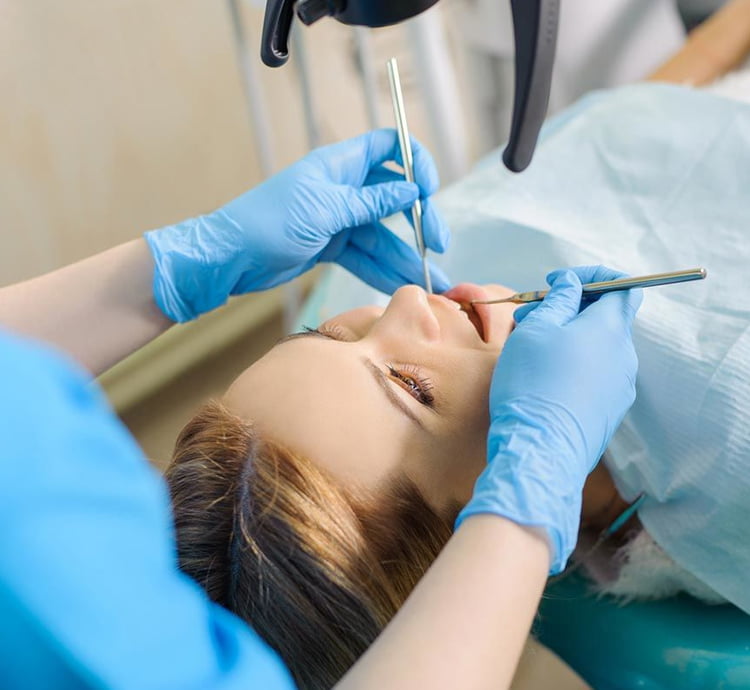 Chewing gum is immensely popular as a sweet fix in between meals. It has an irresistibly minty flavour that can quickly freshen up your mouth, too. Research has also shown that chewing gum isn't just good for your breath or your waistline – it has health benefits for your whole mouth as well. But can you really chew your way to a healthier smile? We take a look at some of the ways chewing gum can help keep your mouth and teeth healthy in between checkups.
Choose your gum wisely
First things first – make sure you're chewing gum that's sugar-free. All of the dental advantages of chewing gum will be undone if you choose a flavour that's high in sugar. We also recommend steering clear of citrus flavours such as lime, lemon or orange, as these often contain acids that can damage your enamel.
How chewing gum benefits your mouth
Chewing sugar-free gum after a meal, however, will stimulate the production and flow of saliva, and this has a couple of benefits for your teeth and mouth. First, the higher flow rate helps to clear away residual food particles and sugars, as well as the bacteria that feed upon them. Second, this stimulated saliva naturally has a high pH level. This means that when chewed after eating or drinking, gum can help to neutralise acidic plaque as well.
Bad breath? Chew some gum
Bad breath (or halitosis) is embarrassing, but chewing gum can help keep those anti-social odours at bay. Indulged in a dish with onions or garlic? Choose a minty flavour to help disguise strong food odours in a flash. Just keep in mind that bad breath can be a symptom of a more serious dental health problem. So, if you're persistently plagued by halitosis, make sure you make an appointment for a dental checkup with your dentist in Donvale.
Get your dental checkup in Donvale
Want more dental healthcare tips, or overdue on a professional clean? Come and see us for a dental checkup in Donvale. At Holistic Dental Donvale, we treat a wide range of dental issues.
We're always happy to advise you on how to keep your teeth and mouth healthy, too. Call us on 03 9842 6675 to book your free consultation or contact us to find out more.