When you want straighter teeth, you may also feel as though you don't want your braces to look obvious. One of the most discreet options available is Invisalign. Our dentists in Donvale offer Invisalign to eligible patients throughout the area.
As a clear orthodontic solution, Invisalign braces are difficult to detect when people don't know you're wearing them. They're also incredibly fast, with many patients achieving their target results in less than a year. If you're unsure as to whether they're right for you, it's time to learn more.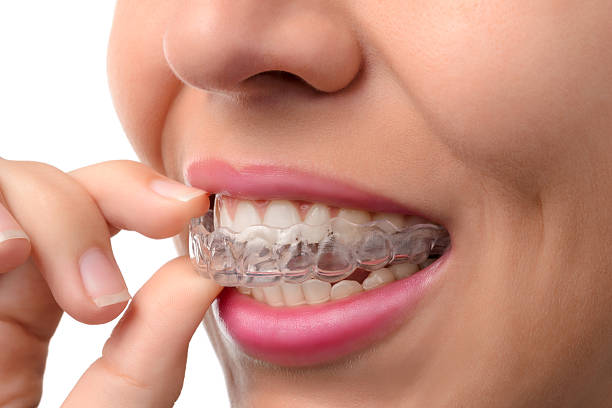 How Invisalign braces work
At your first consultation, your dentist will examine whether you're a suitable candidate. This can involve the use of scans and a cast of your existing teeth. If you're a suitable candidate, they'll use that cast to create your first Invisalign trays.
Like normal braces, your trays will slowly move your teeth into a straighter alignment. Your dentist in Donvale will also ask you to attend repeat appointments. At these appointments, they'll assess whether they need to adjust your trays and examine your progress.
After your treatment ends, you may need retainers to help maintain the new shape of your teeth. These are a temporary measure and they shouldn't interfere with your usual activities.
Attending our dental clinic in Donvale for braces
When you attend our dental clinic in Donvale for braces, we'll take a look at your oral health before beginning treatment. Tackling issues such as gum disease and toothache ensures your braces remain hygienic. It also promotes the long-term integrity of your existing teeth.
During your appointment, you'll have the chance to ask your dentist some questions about Invisalign. You'll also receive a lot of information on aftercare and how to wear your braces for the best result.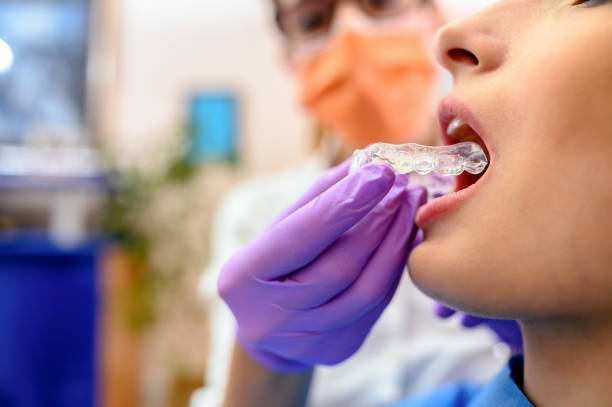 What your dentist in Donvale wants you to know about Invisalign
While Invisalign is popular and extremely effective, you do need to remember the following:
You may experience some pain in the first couple of weeks. This is a normal response to your teeth slowly moving into a new position.
You must wear your Invisalign for most of the day. How long may vary between cases, but it's usually around 22 hours.
Always keep your Invisalign in their protective trays when you're not using them. This is the best way to reduce the risk of damage.
At our dental clinic in Donvale, we successfully straighten our patients' teeth using Invisalign throughout the year. To make an appointment, call 9842 6675.