At Holistic Dental Donvale, we offer a full range of modern procedures to make it easy to take care of your teeth, treat any dental problems and improve your smile. We know that a healthy mouth is essential to your overall health and wellbeing, and so our Donvale dentists conduct every treatment with a holistic approach in mind. From aligners to fillings, here are just some of the procedures we're pleased to offer at the Holistic Dental Donvale clinic .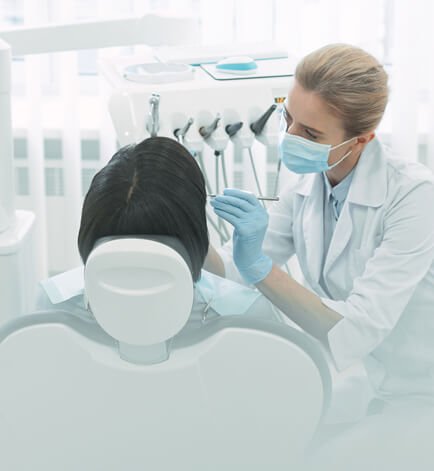 Invisalign
Want beautiful, straight teeth? Our Invisalign clear aligners gradually push your teeth into a correct position without the need for unsightly wires or brackets. We'll give you a new set of aligners every fortnight, and all you have to do is wear them 20-22 hours a day. A typical Invisalign treatment program at our dental clinic in Donvale lasts for 6-18 months.
Gum reshaping
Are your gums making you self-conscious, causing you pain or impacting your ability to eat? We can help. Whether your gums have become misshapen due to trauma, disease or age, we can help you restore or resculpt a healthy gum line. Gum shaping, also known as gingival sculpting or gingivoplasty, can greatly improve the grip on your teeth as well as your overall appearance.
BPA-free white fillings
Need a tooth filled? At Holistic Dental Donvale, we offer three tooth filling options to suit every price range and desired aesthetic. Choose from resin composite, glass porcelain and ceramic restorative fillings — all of which are completely BPA-free.
Get the latest dental procedures at the Holistic Dental Donvale clinic
Want to know more? Visit  to our Website learn more about the full range of general, emergency and cosmetic treatments offered by our team of experienced holistic dentists in Donvale. Or to book your free consultation, give us a call on 03 9842 6675.