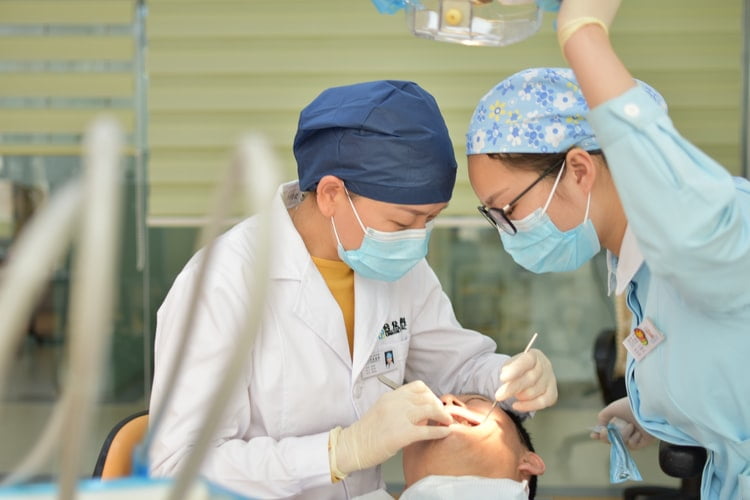 From eating well, to regular brushing and flossing, paying close attention to your teeth and gums is an important part of any healthy lifestyle. Regular checkups at the dentist are an important piece of the puzzle, with qualified professionals able to identify cavities and other issues before they create additional problems.
When visiting your dentist in Donvale, it's important to be upfront about any potential issues that may affect your health. Known allergies need to be addressed, especially when the use of certain dental materials and medications may cause adverse reactions. It doesn't matter how minor you think an allergy is — your dentist should always have a comprehensive overview of your medical history.
Types of allergic reactions
Allergic reactions differ greatly in their presentation, onset, and severity. Changes can occur in a matter of minutes, from mild rashes and hives to serious swelling, abdominal pain, and anaphylaxis. In order to avoid allergic reactions during checkups or procedures, dentists may need to change their use of specific medications and equipment.
Possible allergens at the dental office include the following:
Local anaesthetic
Local anaesthetics are used to numb mouth and gum areas prior to many dental treatments. While allergic reactions from local anaesthetics are very rare, they are possible. Dentists have a number of anaesthetic options available and can alter treatments when required.
Latex
Natural rubber latex is used in many dental products, including masks, gloves, and syringes. This material is derived from rubber trees, and some people develop hypersensitivity to the proteins found in this substance. Most dentists have access to latex-safe products for use during dental procedures.
Resins
Dental resins are used to restore, bond, and seal cavities and fissures, and they are also prominent in crowns and bridges. While not many people are allergic to these methacrylate resins, they are known to cause an allergic hypersensitivity reaction in some patients. Once again, alternatives are available.
Metals
While also rare, allergic reactions to nickel, copper, chromium, and other dental metals are possible. Oral piercings can make people more susceptible to developing metal allergies, and females are much more likely to experience metal allergies than males. Metal alloys are not widely used in modern dentistry, and alternatives are widely available.
In order to prevent potential allergic reactions, it's important to be upfront with your dentist about every aspect of your health. From your medical history to existing diseases and medications, giving your dentist access to your personal information helps them to make better decisions on your behalf.
If you're looking for a trusted dentist in Donvale with a holistic approach to oral health, please contact Holistic Dental Donvale today.