Looking for a dentist or dental clinic in Mitcham ASAP?
Sure, it's easy enough to find a dentist in Mitcham, but finding a good dentist whom you'll be comfortable with is another story.
To find the best dentist in Mitcham, consider our advice below.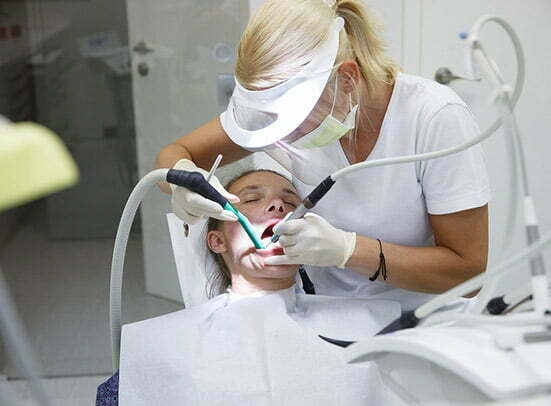 1. Get recommendations and referrals
You can always trust your network to point you in the right direction if you're looking for the best dental clinic in Mitcham. Ask your relatives, friends, co-workers and neighbours for referrals. Make sure to ask them about their experiences with the dentist in Mitcham that they are recommending.
You can also tap into other reliable sources for recommendations, such as your family doctor or neighbourhood pharmacist, as these people would understandably be quite particular about maintaining oral health.
Once you have your choices narrowed down, visit the websites of your prospects and check online for reviews regarding their services.
2. Find out what dental services they provide
While there are certain general dental services clinics offer, such as teeth cleaning, extraction, fillings and root canals, not all dentists provide the exact same services.
For example, if you want to get help specifically for sleep apnoea or treatment for temporomandibular disorder (TMD), you need to check first if your prospective dentist offers services for such disorders.
3. Check their qualifications, certifications, staff and facilities
For your peace of mind, you'll only want to work with an experienced board-certified dentist. This would be easy to find, as most dentists usually display proofs of their qualifications prominently in their clinics or on their website as a form of reassurance to their patients.
You'll also want to look at the facilities and staff they have.
Is the clinic clean and hygienic? Are the staff friendly and efficient? Do they have the latest equipment in dental technology? These facilities, such as digital X-ray, T-Scan, laser for gum therapy, etc., are essential for the early diagnosis and treatment of oral health problems.
4. Ask about insurance and fees
Ideally, it's good to have a provider who is accredited in your insurance plan.
The dental clinic in Mitcham you choose to work with should also be upfront with the costs of their services and procedures. They should be ready to provide information on which fees are covered by your insurance, as well as the costs you'll need to take care of on your own.
The best dentist in Mitcham
After covering everything – from getting recommendations to vetting your prospective dentist and finding out their rates – you're sure to find the best dentist in Mitcham for you.
Remember – the best dentist is someone you can trust and who makes you feel at ease.