Having the confidence to show off your smile doesn't come naturally to some people. For many, this is because they're unhappy with the appearance of their teeth. Gaps, stains, crookedness, enamel quality and tooth shape are all things that can impact how someone feels about their smile.
However, you now have many cosmetic dental treatments available that can help enhance your smile and boost your confidence. Furthermore, cosmetic dentistry in Donvale can also provide more benefits for your overall health. We'll highlight seven tips for changing your smile using cosmetic dentistry below.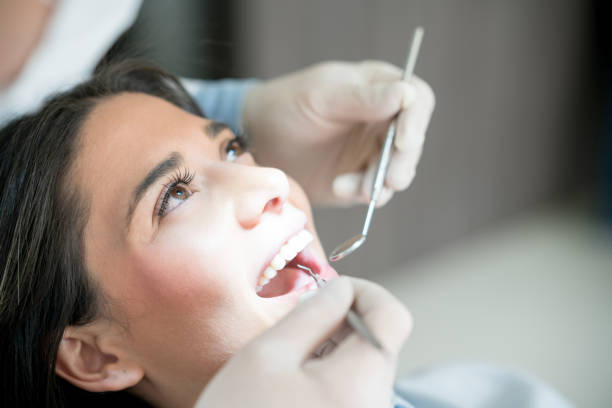 1. Teeth Whitening
Teeth whitening can brighten and refresh your smile, and your dentist will recommend the whitening treatment they think best suits your situation. You'll get immediate results in a few short hours.
2. Veneers
If you have stains on your teeth or poor enamel quality, veneers can transform your smile. Veneers are thin covers made of ceramic or composite, that slide over the front of the tooth. The dentist takes moulds of your teeth and sends them to the lab to build custom veneers that adhere to your tooth's natural shape.
3. Teeth Straightening
You can use removable plastic retainers for minor cosmetic teeth straightening procedures called Invisalign. You change these custom retainers roughly every two weeks as they shift your teeth into the desired position. Along with the cosmetic benefits, they also allow you to clean your teeth properly.
4. Implants
It's common to lose teeth for one reason or another, including trauma or physical injuries, illnesses or poor dental hygiene. Dental implants are a minimally invasive and safe cosmetic dental treatment that can restore your smile by replacing your missing teeth with real-looking implants.
5. Night Guards
Wear and tear can cause your teeth to look much older than they are, and a lot of the erosion comes from grinding your teeth in your sleep. A night guard is a soft guard you slip on at night to act like a buffer between your teeth and prevent further damage. In addition, your dentist will create custom-fit trays for your mouth to ensure they're comfortable.
6. Crowns
A dental crown is a very effective way to make a damaged, worn, or decayed tooth look beautiful as long as it has a healthy root. Porcelain is a very popular material for crowns because your dentist can match it to your natural teeth shade. As a bonus, they're strong and durable enough to last for decades.
7. Tooth Coloured Fillings
Chipped or gapped teeth can distract from your smile, but tooth-coloured fillings can help close these problem areas. These fillings feature a composite resin that matches your teeth, so you can't even see the previous damage.
Get Professional Cosmetic Dentistry in Donvale
Consider scheduling a cosmetic dental treatment if you're not proud of your smile. Our professionals at Holistic Dental Donvale will help you decide which option fits your needs and bring your smile back to a bright, healthy state. For more details contact us now !!!