Bad breath (or halitosis) is a common and often embarrassing problem that can make many of us feel very self-conscious. But here's the good news: it can often be easily treated and prevented. If you've fallen victim to a bad case of halitosis, here are a few easy bad breath treatment tips to make the smell go away.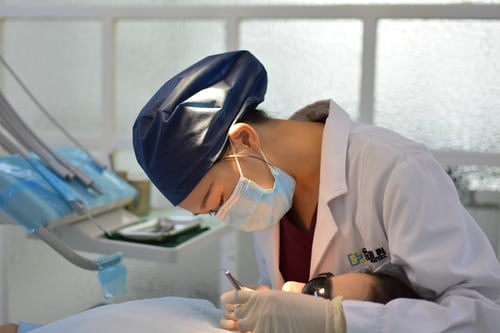 Prevention is the best form of bad breath treatment
That means practising consistently good oral hygiene: brush your teeth at least twice a day for a minimum of two minutes. If you can, try to give your teeth a clean after every meal. Floss at least once a day to remove food particles and plaque from in between your teeth. Lastly, rinse with mouthwash — this will help kill any bacteria left on your teeth.
Use the right products
Replace your toothbrush every three months, or as soon as the bristles start to fray or lose their shape. Choose a fluoride toothpaste with antibacterial properties to help reduce those nasty odours.
Don't neglect your tongue
Ever noticed that your tongue has a white or furry coating first thing in the morning? That's because the tongue naturally harbours bacteria. Certain factors such as smoking or having a dry mouth can lead to an overgrowth in tongue bacteria, which in turn leads to funky breath. Giving your tongue a good clean at least once a day — either by using your toothbrush or a tongue scraper — can help to stop bacteria from building to stinky levels.
Try sugar-free gum
Chewing sugar-free gum after a meal will get your saliva flowing and help to powerwash residual food particles and bacteria away. Indulged in a dish with onions or garlic? Choose a minty flavour to help disguise strong food odours.
Don't skip your checkups
Schedule regular visits with your dentist in Donvale to have your teeth checked and cleaned. This will allow you to stay on top of any issues such as gum disease or tooth decay that may lead to bad breath in the future.
Bad breath treatment from your holistic dentist in Donvale
Still plagued by bad breath? Come and see us. At Holistic Dental Donvale, we treat a wide range of dental issues and we can help you get to the root of the problem quickly. Call us on 03 9842 6675 to book your free consultation or to find out more.