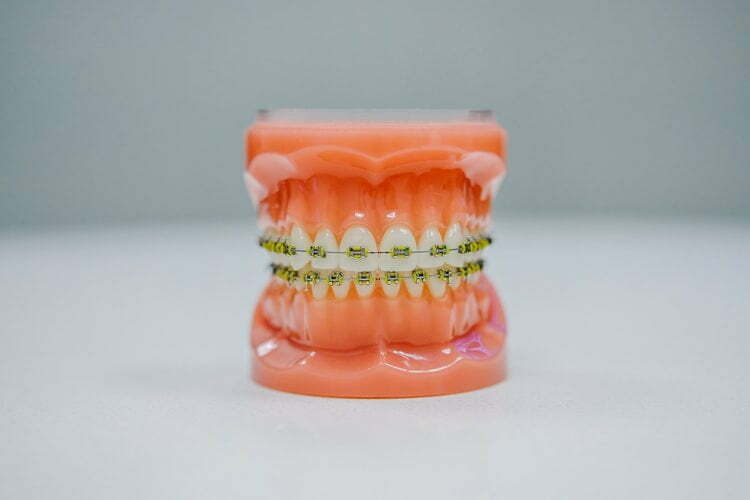 You may not realise it, but the way your teeth are aligned can affect more than just your appearance. It has also been linked to things like gum disease and TMJ (temporomandibular joint dysfunction).
If you're unhappy with the alignment of your teeth for any reason, there are a few different options available to you. Metal braces are the more traditional solution, but clear aligners are becoming a more popular option.
At holistic dentists in Donvale, we're often asked to explain the reasons for choosing clear aligners over traditional braces. We'll discuss some of the main benefits of clear aligners for teeth straightening below.
1. Clear Aligners Are More Comfortable than Braces
Anyone who has ever had braces knows how uncomfortable they can be. Studies have found that more than 70% of patients experience pain after an orthodontic procedure and this pain can last for up to a month before it subsides.
Our dentists in Donvale have even seen some cases of metal braces causing mouth sores, and in a few cases, the braces have had to be removed as they caused too much discomfort.
Clear aligners are more comfortable than metal braces for obvious reasons — you don't need to worry about brackets and wires digging into your mouth when you eat or sleep. They're also removable, so if you do find them uncomfortable, you can take them out to give your mouth a break.
2. Clear Aligners Are Less Invasive and Require No Metal Brackets or Wires
Clear aligners are made of a soft plastic material that bends to the shape of your mouth. This means they are much easier and less time consuming to fit than traditional braces, so you'll spend less time in the chair at our dental clinic in Donvale.
There's also no need for metal brackets or wires, and you won't have to endure any pain from attaching them yourself at home.
3. Clear Aligners Are Invisible
Many people don't want to be seen with metal braces or wires sticking out from their teeth. That's why clear aligners are one of the best alternatives for anyone who wants straighter teeth without drawing too much attention to themselves.
4. Clear Aligners Can Be Easily Removed for Eating and Brushing Your Teeth at Home
Some people are reluctant to get braces because they like to eat certain foods or are worried about brushing their teeth properly. Studies have shown that patients using traditional braces are restricted in the types of foods they can eat or experience chewing difficulty.
This isn't an issue with clear aligners as you can remove them whenever necessary before eating, drinking, brushing or flossing.
5. Clear Aligners Are Easier to Keep Clean
The process of cleaning your teeth while you have braces is a lot more difficult than it normally would be. This means that you're more likely to develop dental problems such as gum disease and tooth decay.
Braces often trap food particles between their metal brackets and wires, which allows bacteria to develop over time. Clear aligners are much easier to keep clean as you can simply remove them while brushing your teeth.
Find Out More About Clear Aligners at Holistic Dental Donvale
If you'd like to find out more about clear aligners and other orthodontic treatments at our holistic dentist clinic in Donvale, feel free to give us a call on (03) 9842 6675 or contact us via our website.