How to Choose the Right Cosmetic Dentist for Your Smile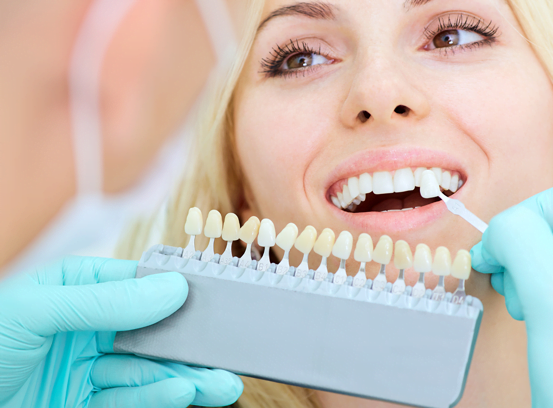 If you aren't completely satisfied with your smile, cosmetic dentistry can help you improve its overall appearance. From filling in gaps to straightening crooked teeth to whitening your smile, cosmetic dentistry can transform your teeth, and as a result, your entire face. You'll be amazed at the difference having a beautiful smile will make, not just in your appearance, but in your self-confidence as well. Here's what you need to know to select the perfect cosmetic dentist to help you achieve the smile of your dreams.
Start by Figuring Out What You Want
Before you can choose a cosmetic dentistry practitioner, you need to determine your goals for your smile. Some dentists specialise in particular aspects of cosmetic dentistry, so you'll want to choose one who is highly skilled in the service you want. This is especially important if you plan on having multiple procedures, as you'll likely want to stay with the same dentist for all of them. Take the time to give your teeth a nice, long look in the mirror, thinking about the aspects you aren't completely happy with. This way, you can visit your chosen dentist prepared to discuss your options.
Start Researching Cosmetic Dentists
Now that you know what you are looking for, it's time to start researching dentists. Review the websites for each of the dentists you are considering and don't be shy about asking friends and family for recommendations. Remember though, that you are choosing a dentist for yourself, not someone else. By all means, take others' opinions into consideration, but don't neglect your own thoughts and impressions.
When doing your research, be sure to verify that each dentist is registered with the Dental Board of Australia. This confirms that the dentist meets the current education and certification standards in the industry and keeps up with ongoing education. It is also a good idea to browse through any work samples on their websites, particularly before-and-after photos. This will give you a better sense of the quality of their work. Focus on the specific cosmetic dentistry services you are looking for to ensure the dentist you choose is skilled in those areas.
Schedule Consultation Appointments
Once you have narrowed down your options to just a few cosmetic dentists, you're ready to start scheduling appointments with each. In most cases, your initial consultation appointment will come at no charge, so there is no risk to scheduling appointments with multiple providers. Take note of each dentist's personality and how you felt while in their office. As you work on your smile, you'll be spending a bit of time together, so you want to ensure you feel as comfortable as possible.
Come to each appointment prepared with a list of questions for the dentist about their services and how their process works. This way, you can compare the dentists on similar criteria to help you make your final decision. After all of your consultations, think about your overall impressions of each dentist, as well as the details you have gathered. You should have plenty of information at this point to help you make your final decision.
Book Your Appointment Today
When you are ready to get serious about improving your smile, we'll be happy to help. Reach out to our office today to schedule your free consultation with one of our expert cosmetic dentists.